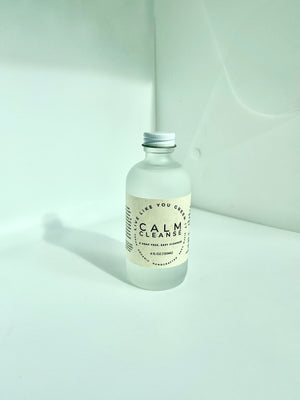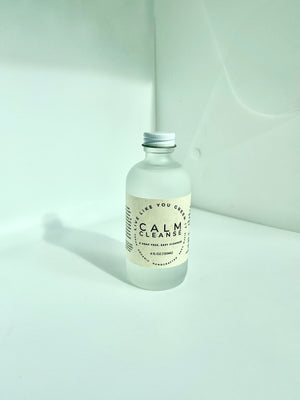 Calm Cleanse | Micellar Cleanser & Toner
Calm Cleanse is a 100% plastic and soap-free cleanser. We decided to take the harsh ingredients and the work out of cleansing. This micellar and organic rose hydrosol cleanser is seriously easy to use. Stay calm, reach for your cotton pad and cleanse. Remove makeup, dirt, oil and more with this simple toning and cleansing water.
What are the many uses for Calm Cleanse?:
1. Cleanser
2. Makeup Remover
3. Toner
4. Aftershave
After cleansing, follow up with one of our holy grail beauty oils. These beauty oils can be worn day and night, under makeup or on bare skin.