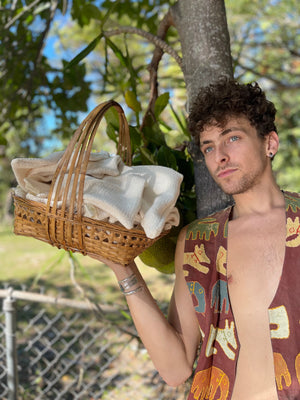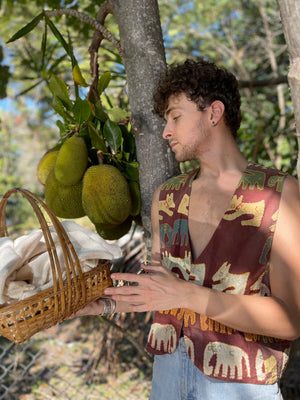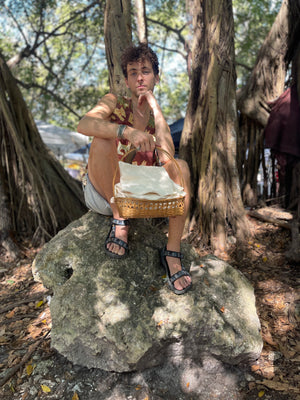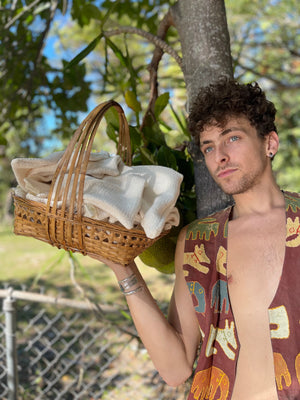 Cotton Facial Cleansing Cloth
These pillowy facial cleansing cloths are locally hand cut and sewn with 100% organic, USA grown cotton.
Here at Live Like You Green It, we are passionate about knowing the story and impact of our self-care products.
Cloud Cloth is our first conscious collaboration with local designer Michael Sagi. A limited amount of these cloths were made as a special offering for those looking to add more luxury to their facial cleansing routines. We hope you are one of the lucky ones that gets to experience the unique, handcrafted nature of Cloud Cloth.
Pair with Calm Cleanse, a rose scented micellar cleanser and toner, for a gentle and refreshing cleansing routine.